Making Words come alive

Welcome to my website that summarises my various artistic ventures! Please do visit this page often or scroll down the page to subscribe to my email database for updates.
Ph.D in Creative Writing
On 1 Oct 2016, I offficially began my Ph.D. studies in Creative Writing at Swansea University, Wales, UK. Under this programme, I will write my first novel. It will be an exciting three years straddling Singapore and Swansea...
Launch of Spaces: People/Places, Three New Volumes of Balik Kampung and Singapore Love Stories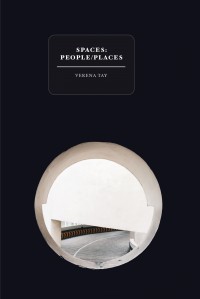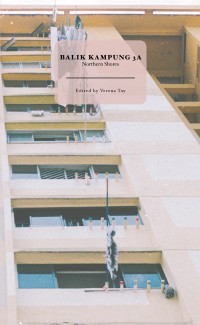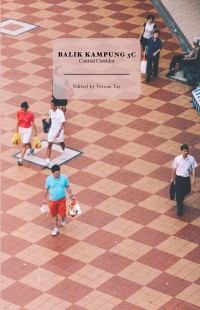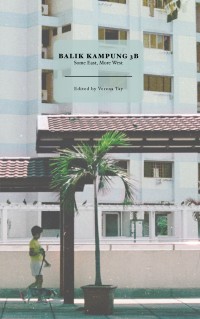 I am proud to announce the publication of four highly anticipated books: my second volume of short stories entitled Spaces: People/Places, as well as Balik Kampung 3A: Northern Shores, Balik Kampung 3B: Some East, More West, and Balik Kampung 3C: Central Corridor. The launch will take place at the Singapore Writers Festival 2016 on Tue 8 Nov 2016, 8.30 to 9.30 pm, The Arts House, Gallery II. All are welcome!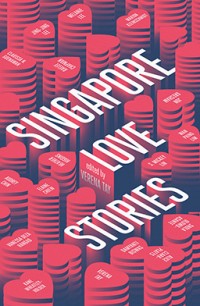 On Sat 12 Nov 2016, 1 to 2 pm, a fifth book will be launched at The Arts House, Gallery II, as part of the Singapore Writers Festival. Conceived by Raelee Chapman, Singapore Love Stories is an anthology that I have edited over the past year. It comprises exciting stories by 17 Singaporean and Singapore-based writers such as Alice Clark-Platts, Audrey Chin, Clarissa N. Goenawan, Damyanti Biswas, Elaine Chiew, Heather Higgins, Jing-Jing Lee, Jon Gresham, Kane Wheatley-Holder, Marion Kleinschmidt, Melanie Lee, Raelee Chapman, S. Mickey Lin, Shola Olowu-Asante, Vanessa Deza Hangad, Wan Phing Lim and myself. All are invited!
Performance of In the Company of Women
The third year students of the Diploma in Performance at LASALLE College of the Arts will be performing five short plays from my first play collection, In the Company of Women. The five plays are: 'The Perfect Shoe', 'Mirror Mirror', 'Good Girls Don't Wait', 'Jiving on Java' and 'Love, Food and Babies'. The show is directed by Marc Goldberg.
Dates/Times: 2 to 4 Nov 2016, 8 pm
Venue: Creative Cube, Block C, Level 1, #C101, LASALLE College of the Arts, 1 McNally Street, Singapore 187940
Admission: Free (but limited to 100 people per performance) ~ please email [email protected] to register.
Launch of My Life, My Story II and Feast!: Stories on Food and Love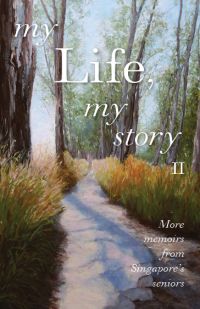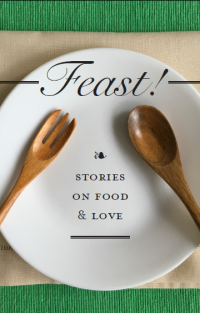 Earlier during 2016, I conducted two creative writing workshops for the National Library Board of Singapore as well as edited the texts that arose from the workshops. The best stories have been selected and published in two separate volumes: My Life, My Story II: More Memoirs from Singapore's Seniors and Feast!: Stories on Food and Love. Both books were launched on Sat 15 Oct, 3 to 5 pm, at Exhibition Area, Central Public Library.
Both books are free of charge and will be circulated via the National Library system by end Oct 2016. Do visit your local library and to borrow a copy!
Afterness: Literature from the New Transnational Asia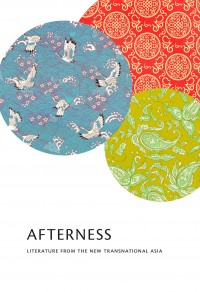 I am proud to be part of the soon-to-be published Afterness: Literature from the New Transnational Asia (edited by Rebekah Chan, Gregg Schroeder, Jenn Chan Lyman, Quenntis Ashby & Amanda Skelton), an anthology of writing from 65 graduates of the acclaimed, but short-lived, MFA in Creative Writing, City University of Hong Kong. Within this collection is published some of my flash fiction under the umbrella title of 'Shades of Resistance: Eight Flash Fiction Stories' ('Smashed', 'Venus de Milo', 'Desired', 'Vegemites Unite', 'Private Time', 'John's Bread', 'The Artisan', 'Bibliophile'). The book will be out by end-Oct 2016.
The Car and Other Plays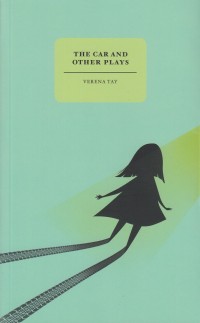 Announcing the publication of The Car and Other Plays by Math Paper Press -- three of my plays curated into a special publication that is being included in the Ministry of Education's list of recommended texts for the Lower Secondary School English Literature syllabus from 2017 onwards...
The three plays in this collection comprises: my award-winning 'The Car', 'Queen Sophia & That Dog Buster', and 'Imperfect Family Recipes'.
It retails at SGD15.00 and is of course sold at BooksActually (9 Yong Siak Street).
Calling all teachers of Lower Secondary English Literature!!! Do get your copy as soon as possible so that you can make the decision of whether or not to use this text in 2017. This is a unique collection of plays just created for you in mind. The three plays are highly accessible and with family-centred themes. Moreover, BooksActually/Math Paper Press will publish a learning resource guide that will be made available online come January 2017.
My recent online presence
Joanne Furniss interviewed me about my memoir writing workshops. Please click here to read the interview.
'The Truth About Mr X: 2015' is now in Junoesq Literary Journal, Issue 5, Aug 2015.
To read Agnes Lam's review of my book, Spectre: Stories from Dark to Light, that appears in the June 2015 issue of the Asiatic journal, please click here.
If you wish to listen to me read an excerpt from my short story, 'Fast Food, 1979: Portrait of an Old Lady', please click here. Women For the Record, a series of 50 videos featuring poetry, prose and playwriting by women from Singapore, is a collaboration between Hedgebrook and EtiquetteSG.
'Dawn' is published in Ducts, Issue 34, Winter 2015.
My books online
My short stories, plays and edited anthologies can now be purchased online as follows:
All URLS are correct as of 9 Sep 2016.