Voice and Presentation Skills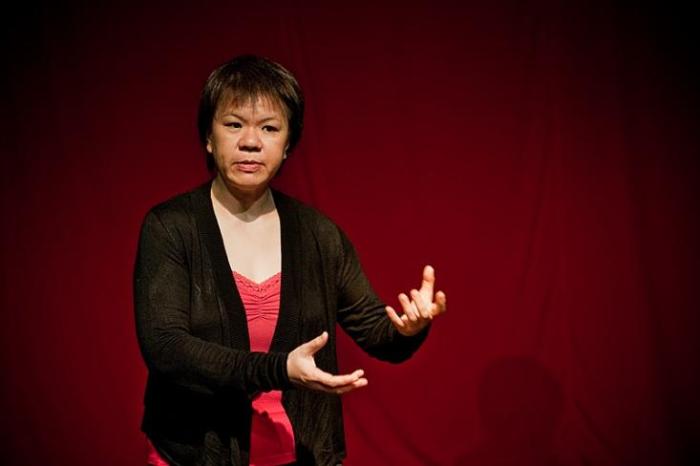 During 2001–02, I began working on my voice as part of the performance self-training practice I was carrying out then. At the same time, I was asked to conduct voice awareness workshops for teaching staff at the National University of Singapore where I was working then. I liked the progress I made on my own voice and speech and I enjoyed helping others to improve their voice usage so much that I did two things. First, I created a website devoted to voice care for teachers. Second, I pursued an MA in Voice Studies (2005) at the Central School of Speech and Drama, London during 2003–04 to gain more knowledge and understanding about the process and cultivation of voice and speech.
Between 2005 and 2016, I taught voice, speech and presentation skills at the National Institute of Education, Nanyang Technological University, LaSalle College of the Arts, Nanyang Academy of Fine Arts and other institutions in Singapore. Besides helping students from various disciplines, I coached teachers, storytellers, writers, business people, administrators and other professionals to release and project their voices, speak more clearly and expressively as well as improve their oral presentation skills.
The list of workshops below is a sample of the courses that I conduct. I am willing to adapt these workshops or devise new ones according to the needs of each client. Please email me to discuss content, rates and scheduling.