About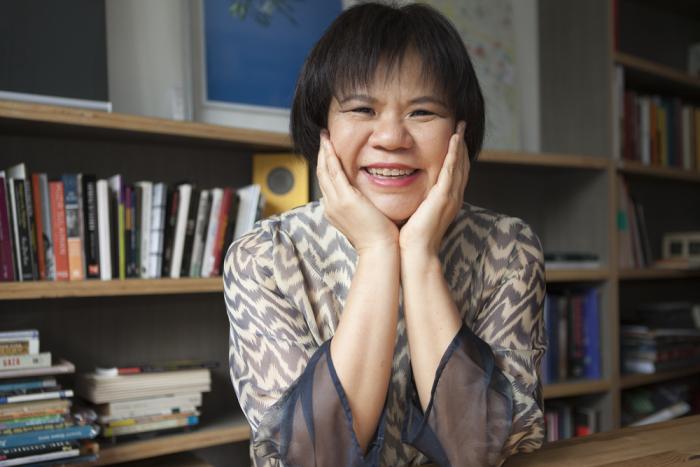 For more than 25 years, I acted, directed and wrote for local English-language theatre in Singapore. To date, four collections of my plays have been published: In the Company of Women: Selected Plays (Singapore: SNP Editions, 2004), In the Company of Heroes (Singapore: Math Paper Press, 2011), Victimology (Singapore: Math Paper Press, 2011) and The Car and Other Plays (Singapore: Math Paper Press, 2016). The Car and Other Plays has been included in the Singapore Ministry of Education's list of recommended texts for the Lower Secondary School English Literature syllabus from 2017 onwards.
An Honorary Fellow at the International Writing Program, University of Iowa (Aug–Nov 2007), I now write and edit fiction and conduct creative writing workshops. Spectre: Stories from Dark to Light (2012) and Spaces: People/Places (2016) are my two collection of short stories published by Math Paper Press. Over the last few years, I have edited the following anthologies: Balik Kampung (2012), Balik Kampung 2A: People and Places (2013), Balik Kampung 2B: Contemplations (2013), Balik Kampung 3A: Northern Shores (2016), Balik Kampung 3B: Some East, More West (2016) and Balik Kampung 3C: Central Corridor (2016) for Math Paper Press; A Monsoon Feast (2012) and Singapore Love Stories (2016) for Monsoon Books; Dark Tales (2013), My Life, My Story: Personal Narratives by Singapore's Seniors (2015), My Life, My Story II: More Memoirs from Singapore's Seniors (2016) and Feast!: Stories on Food and Love (2016) for the National Library Board.
In addition, my writing has been published in online literary journals (e.g. Writers'Hub, Ducts, Quarterly Literary Review Singapore, Junoesq, Eunoia Review, We Are A Website) and in anthologies such as Afterness: Literature from the New Transnational Asia (2016), This is Not a Safety Barrier (2016), Crossing Universes (2016), Flesh (2016), Union: 15 Years of Drunken Boat, 50 Years of Writing from Singapore (2015), Ku●lit: Asian Literature for the Language Classroom: Volume Two (2013), The Epigram Books Collection of Best New Singaporean Short Stories: Volume One (2013), A Rainbow Feast: New Asian Short Stories (2010), Tumasik: Contemporary Writing from Singapore (2009) and More Than Half the Sky: Creative Writing by Thirty Singaporean Women (1998).
Beyond the written word, I bring stories vocally and physically alive in her unique fashion. I choose my storytelling repertoire carefully, adapting folktales with strong characters or creating original tales with a twist. Where possible, I invest my quirky brand of humour, especially in my stories for adults, to delight and encourage my audience to appreciate a different perspective on life. Apart from Singapore, I have thrilled audiences with my stories in Australia, the US and Malaysia. Since November 2004, I have often collaborated with Kamini Ramachandran through our artistic collective, MoonShadow Stories, to push the boundaries of storytelling in Singapore. A Professional Member and founding member of the Storytelling Association (Singapore), I have successfully coached members of the SAS and members of the public to improve their craft of telling stories through various courses, particularly my intermediate level workshop, Beyond Storytelling 101.
Professionally, I have worked in public affairs, marketed books, and edited newsletters and books on teaching and learning issues in higher education. Between 2005 and 2016, I taught voice, speech and presentation skills at the National Institute of Education, Nanyang Technological University, National University of Singapore, LASALLE College of the Arts, Nanyang Academy of Fine Arts and other institutions in Singapore.
Academically, I possess three Masters: English Literature (National University of Singapore, 1993); Voice Studies (Central School of Speech and Drama, London, 2005); and Creative Writing (City University of Hong Kong, 2015). I am currently studying for my Ph.D. in Creative Writing at Swansea University, Wales, UK.