My Love Affair with Stories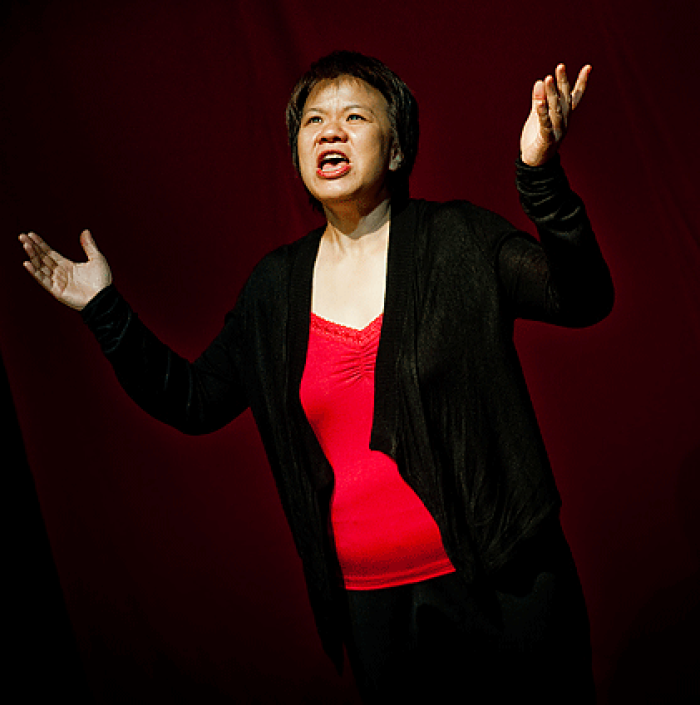 I have always loved stories, real or fiction. As a child, I would read quaint fairy tales and novels about far away places. But I loved listening to my mother and aunts tell family stories even more. Strangely, the only folktale that I recall anyone ever telling me was Momotarosan. On maybe just two or three occasions just before my bedtime, I sat next to my father, who lay down on his resting mat in his bedroom, and listened to him bring to life that famous Japanese tale about a boy being born from a peach and his adventures fighting the onis with the help of his trusted friends: the dog, the monkey and the bird.
Perhaps it was my father's influence that I began practising the art of storytelling. Perhaps it was a natural progression from all the solo theatrical performances that I had been doing previously. I attended a storytelling course in 2003 and have never looked back since. Together with the gorgeous Kamini Ramachandran, whom I met at this course, we formed MoonShadow Stories as an artistic collective in November 2004; together, we delighted adults and children with stories at various community venues for over a decade.
In addition, I have been telling stories in my own right, under the umbrella of other groups, and at festivals and other occasions in the United States, Australia, Malaysia and India. To make my stories come alive, I use all of my vocal and physical theatre training. I choose my storytelling repertoire carefully, adapting folktales with strong characters or creating original tales with a twist. Where possible, I invest my quirky brand of humour, especially in my stories for adults, to delight and encourage my audience to appreciate a different perspective on life.
I have also conducted various workshops in Singapore and overseas for both aspiring and experienced storytellers, my Beyond Storytelling 101 course being the most well received. If you wish to improve your storytelling skills, I look forward to sharing with you the finer arts of bringing a story alive.