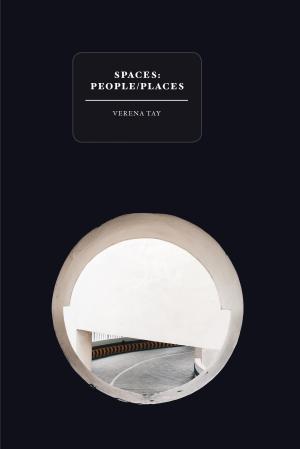 Spaces: People/Places
From a man with a hair fetish to a younger sister fighting to accept her elder sister's marriage, from a retiree downgrading from the terrace house where he raised his family to a fantastical history of a local neighbourhood, from a security guard's relationship with a Filipino maid to an encounter with a building too avant-garde and high tech in design, from a taxi driver bumping into his ex-wife within his cab to an imagined retelling of the life and times of Mimi Wong (the first woman executed for murder after Singapore's independence): each story within Spaces: People/Places explores the interior landscapes of the various protagonists and/or the exterior settings amidst which each protagonist functions through various experiments with form, point of view, mood and tone. Verena Tay's second short story collection is a book that, once opened, you can't put down.
Spaces: People/Places has been reviewed by:
Summary of Contents
Floral Mile
Patrick Tan and his wife Geok Neo have lived in a terrace house at Goldhill Gardens for over forty years. How can they cope with downsizing and selling off their beloved family home?
The Guard
When Choo, an elderly condo security guard, strikes up an unlikely acquaintance with Rosa, a young Filipina maid, he unknowingly sets off a chain of events that disturbs his outlook on life.
Wayang Satu: Eight Scenes of Indifferent Drama
An imaginary history and future of a part of Singapore, spanning two hundred years, exploring how different characters relate to this district over space and time.
The Road
Hong Mui decides to jog along a deserted back road and comes across a pack of feral dogs... A creative retelling of Little Red Riding Hood set in Singapore.
The Sensualist
A man worships women with long hair. How far will he go to pursue this fetish, this religion?
The Building
How do you relate with high-tech buildings of today? An fantasy in second person.
Sis
On Sharon's wedding day, Karen still has yet to come to terms with her beloved older sister's marriage to Simon. Will she, or won't she, spoil Sharon's happiest day?
The Sky
In a highly urbanised environment, how do you relate with the sky? A second fantasy in second person.
Taste
After having spent years away from Singapore, Martin returns and discovers an old hawker's traditional Hokkien prawn mee soup that is nothing less than soul food.
Ex
Wong, a cab driver, is highly troubled when his ex-wife Lee Lee and her current fiancé Heng step into his taxi one day...
Femme Fatale
An imagined retelling of the life and times of Mimi Wong, the first woman executed for murder after Singapore's independence.
Quotes from Critics
"…the originality and creativity found of her work in the collection."

Spaces: People/Places is essentially a collection of stories on the feeling of helplessness that is inherent to the human condition. It is about men and women who are unable to control the mercurial environment around them and thus become slaves to circumstance."

"Tay's authorial interest in studying the powerlessness one faces as he/she wrestles with our mortality is what truly defines this collection."

~ Kevin Tan Kwan Wei, 'A Beautiful Dark Twisted Fantasy: Verena Tay's Spaces: People/Places', Cha: An Asian Literary Journal, Issue 35, Mar 2017 (last accessed: 31 Mar 2017)